Man Sits Next to Seal, Gets a Hug!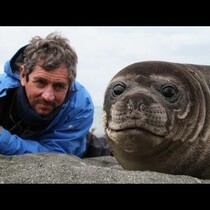 Posted March 24th, 2014 @ 9:06pm
Charlie Bird is a TV personality from Ireland's RTE. He met some seals during a trip to Antarctica. As he sits next to a baby seal he gets something most wonderful! A hug from the seals. What a moment...