VIDEO - Country Twist on "Gangnam Style" - Say it isn't so!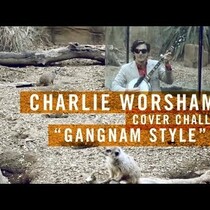 Posted January 15th, 2013 @ 5:04pm
New Country artist Charlie Worsham is a really talented guy. Plays numerous instruments, sounds great and is pretty cute too! Check out his song "Could It Be" HERE. Charlie took on the challenge to cover the crazy dance tune "Gangnam Style." I don't know how the guy covered such a difficult language, and as much as I personally hate the song, I have to give him props for what had to be a daunting task of nailing it. Get your best dancing boots on for this one!