VIDEO - Kree Harrison sings w/her Idol Wynonna Judd!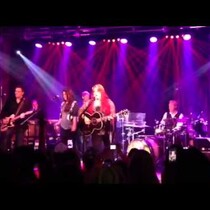 Posted June 24th, 2013 @ 7:52pm
Idol runner up Kree Harrison was at a dinner where she met her Idol Wynonna Judd for the first time. The ladies exchanged #'s and started texting. Imagine Kree's excitement! Kree said "I can't even explain how much of an impact the Judds were on my life." She said "My mom, my sister and I were like...it's us, The Judds." Their texts led to a duet in a Nashville club where more of Kree's dreams came true. Watch them perform "Love is Alive" together!