Florida Georgia Line Announce New Album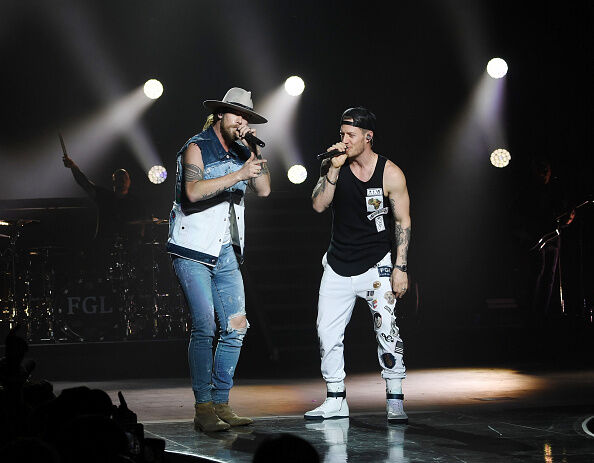 (Photo by Denise Truscello/WireImage)
Florida Georgia Line has finally announced details for their long-awaited fourth album. "Can't Say I Ain't County," is due to drop on February 15th, and will feature collaborations with both Jason Aldean and Jason DeRulo.
"We're excited, In February, we're releasing our fourth album," Tyler Hubbard told "Entertainment Tonight." "We've been working on that album for over a year now, so BK and I are definitely ready."
Florida Georgia Line fans can also expect the duo to launch a new tour next year as well, with a headlining tour of the same name expected in May, along with shows in Australia. "We got a pretty exciting year coming up," says Tyler. "We're excited to just kinda bring this new energy to our fans."
When asked about the inspiration for the title, Brian Kelley notes, ""You can call somebody a lot of different names and have a lot of different opinions, but at the end of the day, when it comes to me and Tyler, you can't say we ain't country," adding, "It's just a fun way of doing it through song. It was cool to name the tour that. Name the album that. And [it's] just kind of a new era."