Vets and Military Personal Enjoy Veterans Day With A Free Meal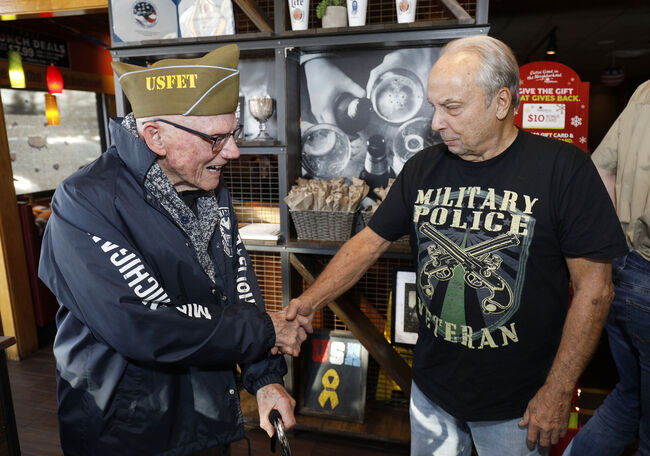 Today is to honor your service men and women for the dedicated work keeping our country safe. They sacrifice time with their love ones to make sure the front lines of our country are protected. So this Veterans Day many businesses would like to give a little back to the vets and military personal to say thank you. Many restaurants are giving vets free meals which if planned right as a vet you could have breakfast, lunch, and dinner on the house.
Applebee's- Giving free dine-in meals to vets
IHOP- Giving free breakfast combo or a patriotic Red, White, and Blue pancakes
Olive Garden- Get your pasta on them with a free entree with their unlimited soup or salad and delicious garlic bread-sticks
Menchie's- Enjoy six ounces of frozen yogurt for freee
Red Robin- Take on the Tavern Double Burger for free and don't forget the never ending bottomless steak fries
Texas Roadhouse- From a special limited menu enjoy a free meal
These are just to name a few places giving back to Veterans this Veterans Day. Check out Lifehacker for the full list of restaurants participating in honoring our vets!
(Thumbnail Photo NICHOLAS KAMM/AFP/Getty Images)